Our focus is your good health
Iowa Radiology Women's Services allow for a comprehensive approach to breast health and women's imaging services. Our professional team of experts will answer any questions and explain the exam ahead of time to ensure your comfort and understanding.
We are proud to provide two of the nation's breast fellowship trained radiologists Dr. Gopika Myneni and Dr. Jill Westercamp who oversee our breast imaging services. Additional training ensures the most precise interpretation. All radiologists are board certified and all equipment is ACR (American College of Radiology) accredited.
It is our commitment to combine state of the art technology and professional medical skill in a way that puts you, the patient, first. We provide easy access, convenient scheduling, and timely reporting back to your physician. Schedule your next digital mammogram or other imaging need with us.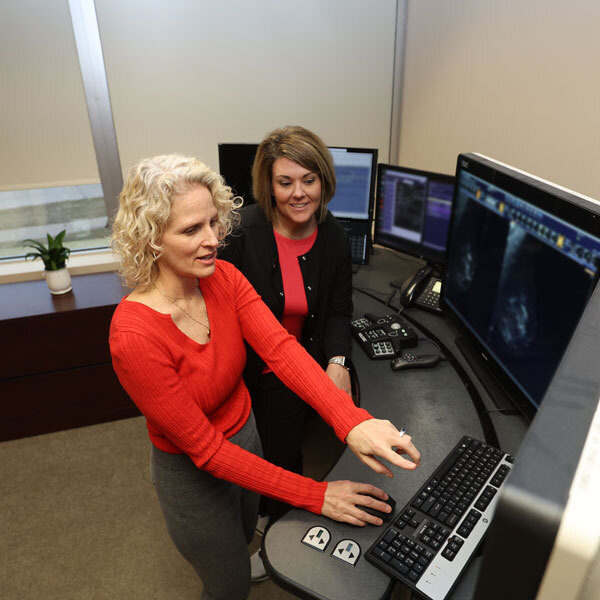 Iowa Radiology's Specialties
Women's Ultrasound
Ultrasound imaging, sometimes referred to as sonography, is a noninvasive medical procedure used to capture images in real time.
* The safety of our patients and those who accompany them to our office is of the utmost importance to the physicians and staff at Iowa Radiology. Please make arrangements for someone to care for your child/children during your exam. Thank you for your cooperation.