Iowa Radiology was formed in 2001 by a group of local doctors who wanted to focus on the personal side of radiology as well as the technical side. We created a patient-centered practice that promotes a more compassionate approach to medicine. We always explain procedures before they are performed, and we invite questions. Through counseling and screening efforts, we encourage a preventive care approach to medicine that provides our patients with the knowledge and tools to empower them to take the best possible care of their health.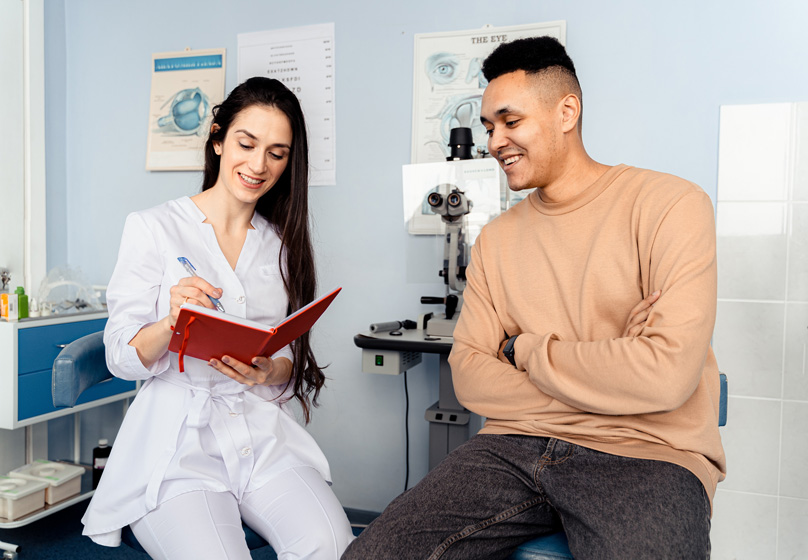 The American College of Radiology is the national organization of radiologists. Its primary purpose is to advance the science of radiology and improve the quality of patient care. This governing body reviews quality and safety in practice guidelines and defines standards for the delivery of high-quality imaging. Our fellowship-trained radiologists include those who specialize in breast imaging, pediatric radiology, MRI, neuroradiology, body imaging, musculoskeletal radiology, vascular and interventional radiology, and diagnostic imaging.
Technologists
Our professional team of experts also includes registered technologists, many of whom have advanced certifications in mammography, MRI, CT, and ultrasound.
Board Certified
All of our radiologists are board certified, and each of our facilities is American College of Radiology (ACR) accredited.
Radiologists
Many of our radiologists also specialize or have additional fellowship training in a specific region of the body. This specific interpretation is valuable in helping your provider determine the best course of action.
We are proud to employ breast fellowship-trained radiologists in Central Iowa, Dr. Gopika Myneni and Dr. Jill Westercamp, who oversee our breast imaging services. Their additional training ensures the most precise interpretation of our patients' images. With their leadership, we have developed a comprehensive, highly-respected women's imaging program that includes services from 3D mammography to breast MRI. In 2014, Iowa Radiology earned the coveted designation of Breast Imaging Center of Excellence (BICOE) by the ACR. This designation is awarded to breast imaging centers that earn accreditation in each of the ACR's breast imaging programs, in addition to their mammography accreditation program. This additional training ensures that staff members have up-to-date education in the latest breast imaging technology and other recent developments in the field. All physicians in a BICOE facility must be board certified and have specific expertise in breast imaging. As a BICOE facility, we have the advantage of no-cost participation in the National Mammography Database, which facilitates communication among mammography professionals so we may easily compare practice procedures and patient outcomes, enabling us to better serve our patients.
General Radiology Services
Iowa Radiology offers complete diagnostic and preventive imaging services, including open bore and closed MRI, CT scan, cardiac calcium scoring, virtual colonoscopy, DEXA bone density scans, digital mammograms, 3D mammography, breast biopsy, breast MRI, ultrasound, fluoroscopy, and general X-ray. Our outpatient imaging centers provide you the best medical expertise in a convenient, comfortable setting.
Because our facilities are outpatient-based, our patients may enjoy lower fees. We have locations in downtown Des Moines, West Des Moines, Clive, and Ankeny for your convenience. We have extended MRI hours available in our MRI suites from 6 am–9 pm, Monday through Friday. Saturday hours are also available for mammography and MRI. We look forward to serving you.